ABOUT LOETZ
MY ANCESTORS
"Johann Loetz Witwe (also known as Joh. Loetz Witwe and Joh. Lötz Witwe) was an important art glass manufacturer in Klostermühle, Bohemia, Austria-Hungary. Johann Loetz's works are among the most outstanding examples of Art Nouveau.

In the Wottawattal of the Bohemian Forest was one of the oldest glass works, which was bought in 1850 by Johann Lötz, the founder of the company. In 1879 Max Ritter von Spaun, a grandson of Johann Lötz, took over the factory from his grandmother and continued to run it under the old company name, "Joh. Lötz Witwe".

Lötz'sche glass has always been a specialty because of its purity and fiery colors. The company was the first to manufacture the so-called baroque glass—objects with applied glass decorations—in Austria. Sample warehouses were located in Vienna, Berlin, Hamburg, Paris, London, Brussels, Milan, and Madrid, which soon gave the products a worldwide reputation.

The glass artfully imitated all types of Onyx, Jasper, Carnelian, Malachite, Lapis, Inlaid glass, etc. Most of the world exhibitions were loaded with special products from the company and were given the highest awards, including the Prix de Progrès and Honorary Diploma Brussels 1888; and the Grand Prix Paris 1889; as well as honorary diplomas from Vienna, Munich, Antwerp, Chicago, and San Francisco.

Max Ritter von Spaun had received several awards for his services to the glass industry. In 1883 he received the high distinction of being allowed to carry the title kk priv. Glasfabrik and the imperial eagle in the shield and seal. He was also recognized in 1889 by the award of the Knight's Cross of the Order of Franz Josef; the Belgian Order of Leopold; and the Order of the French Legion of Honor.

Similar to the glasses from Louis Comfort Tiffany, Loetz was able to produce colored glasses with high level of metallic iridescence. The company had contacts with other manufacturers such as J. & L. Lobmeyr and E. Bakalowits Söhne in Vienna and with the Argentor plants. Well-known artists with whom he worked were Josef Hoffmann, Koloman Moser, and the Wiener Werkstätte.

The peak of the cooperation happened after 1900. The company was represented and won awards at the Paris World's Fair, and in the Chicago and St. Louis fairs."
After the death of my grandmother in 2020 I found, besides old photos of the Loetz and Spaun family, documents about the ancestral line of the Spaun's, in which I was also mentioned by name. I found out that I am a direct descendant of Maximilian Ritter von Spaun and his wife Karoline Loetz, daughter of Johann and Susanne Gerstner-Loetz (Joh. Loetz Witwe).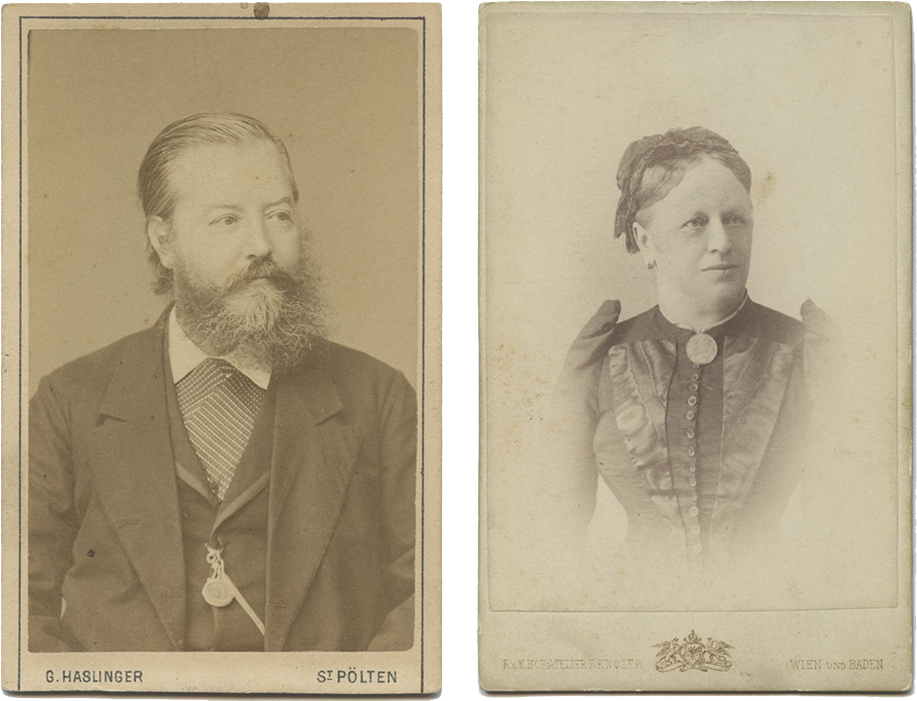 After I had had the opportunity of taking a closer look and "studying" Loetz glass in more detail, courtesy to Dr. Ernst Ploil - a luminary in the field of Loetz glasses - the fire was kindled! From early on, these works of art, in German they are known as "Gesamtkunstwerke", have put a spell on me. At the same time this marked the beginning of my occupation with my forebears` works and my decision to artistically reinterpret them.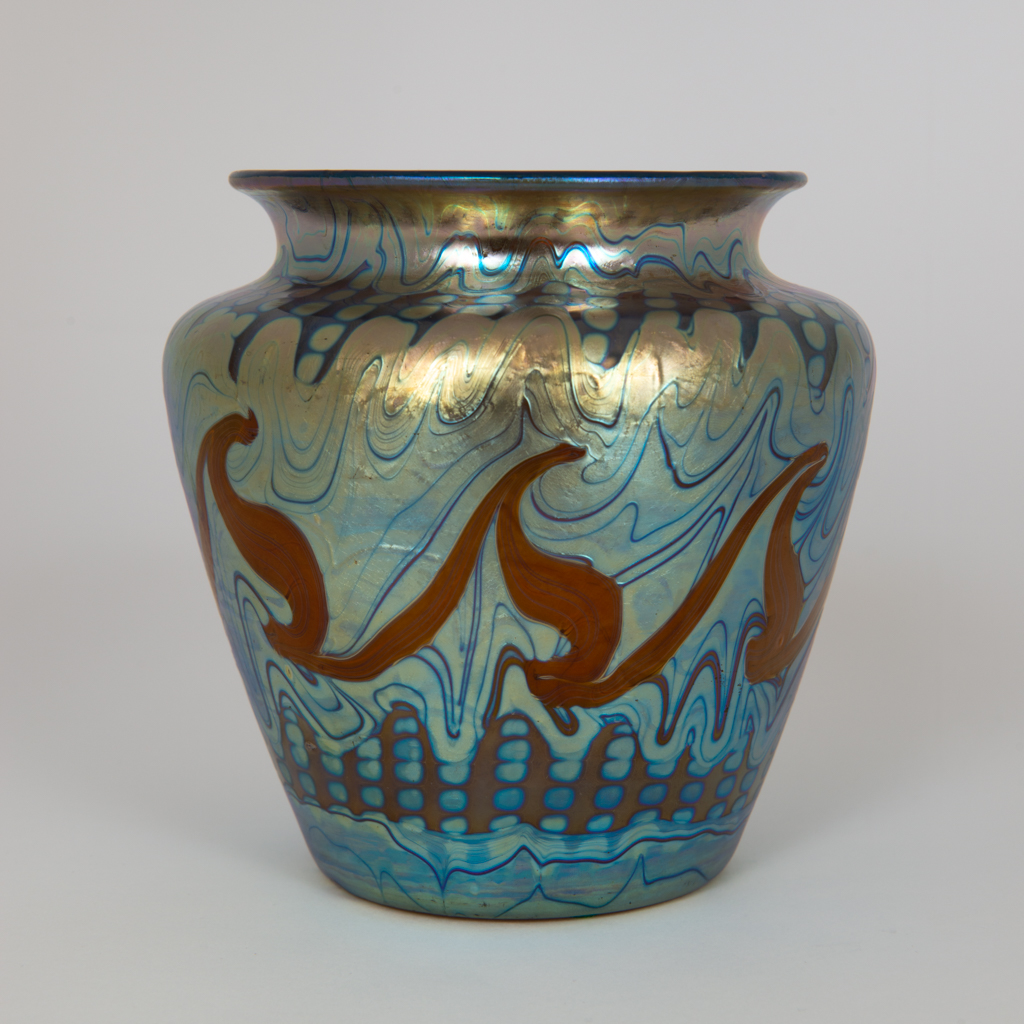 On the content level, upon closer and more intense examination of these wonderful surfaces, new stories opened up to me, human traits emerged, and the microcosm of glass merged with the infinity of the macrocosm.
On the formal level, besides the aesthetics of this glass, I am fascinated by the inventive spirit of my forebears and, as their descendant and working as an artist myself, have developed and perfected some techniques over several years, such as printing photo engravings on 24 carat gold leaf using a copper printing press dating back to the year 1900.
For this new series I have once again experimented with various materials for quite some time and combining my two passions, photography and goldsmith work, enabled me to develop a technique that shows this work in a new light.
By treating different metals in a specific way I succeeded in creating monochrome as well as iridescent surfaces. Bringing them together with the fascinating structures of Loetz glass, a new Gesamtkunstwerk comes into being, likewise connecting me artistically and mentally with my forefathers like a symbolic bridge over a period of more than 100 years…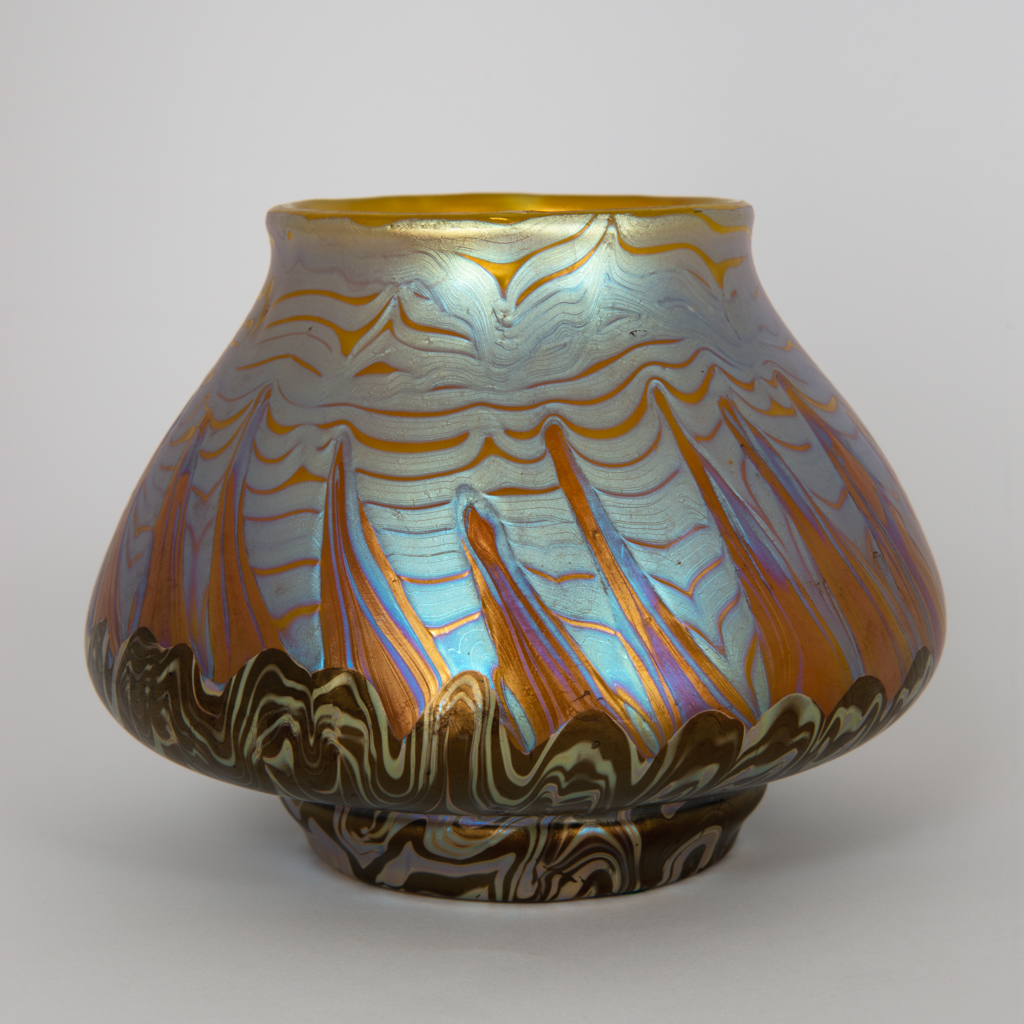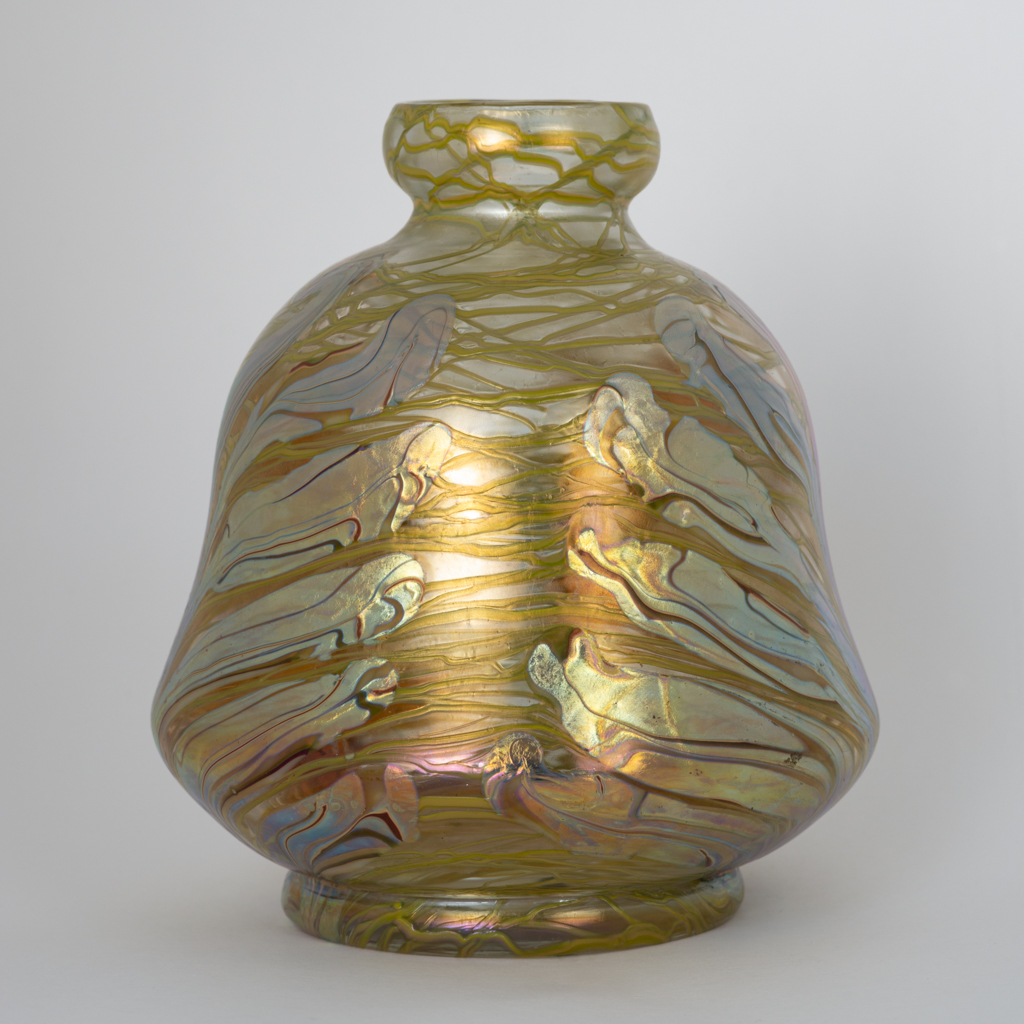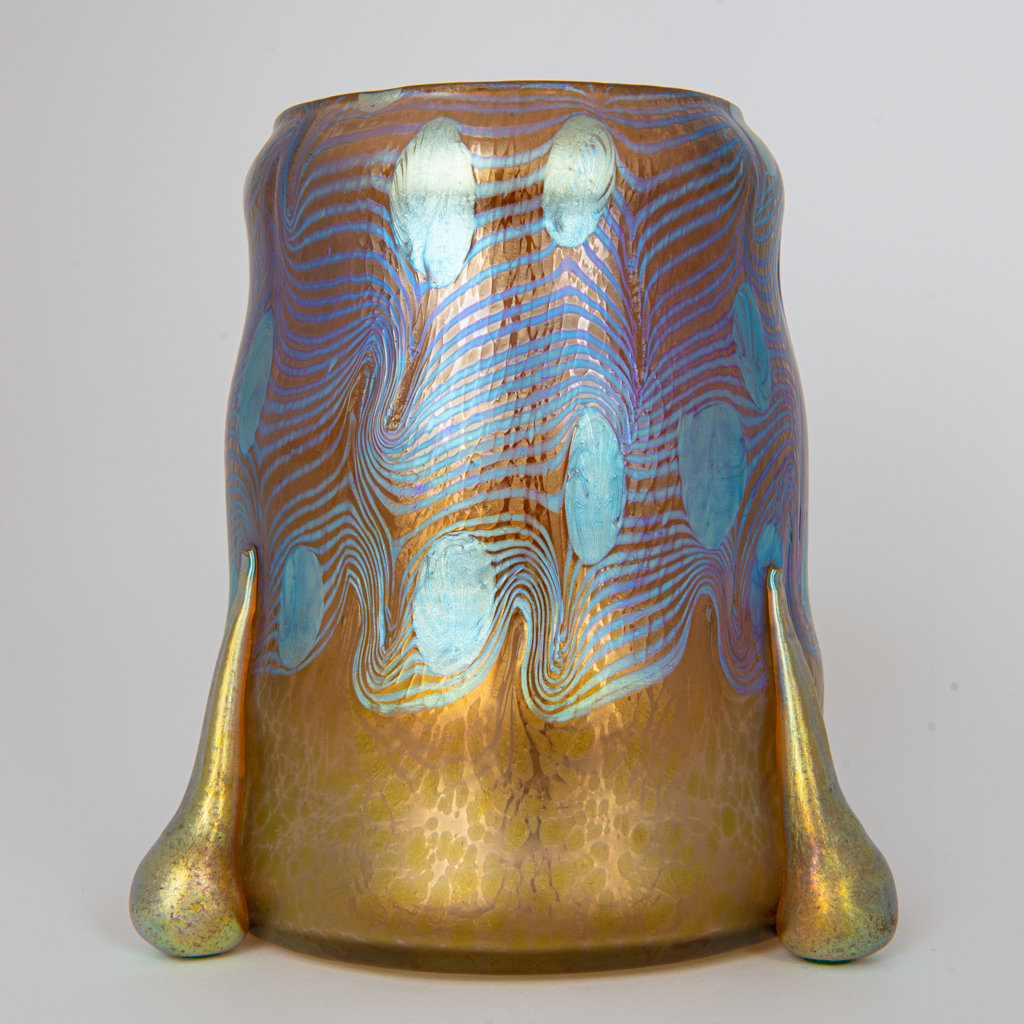 All images (c) Nicola Hackl-Haslinger, 2021